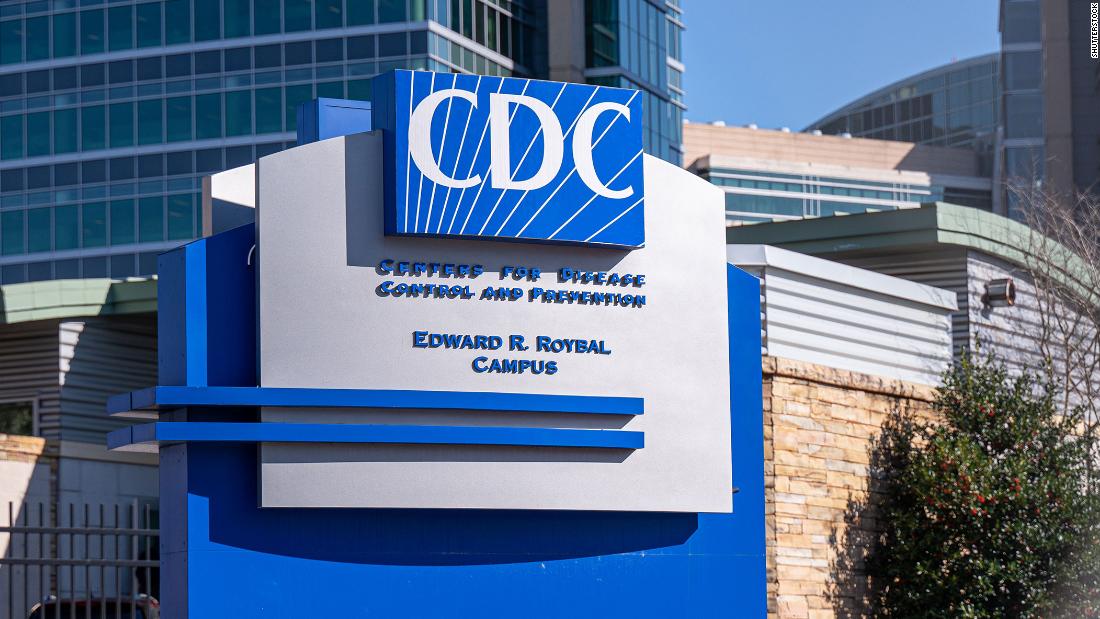 As I researching the CDC for there corrupt and why they can be dangerous. We as the American Citizen deserve the truth not corruption as our CDC I'm finding them more untrustworthy and they need to be stop NOW
With everything that is going on today in the CDC (Centers for Disease Control and Prevention) & all have repeatedly deceived and lied, done many cover-ups to protect their ass. to the public, yet they continue to state that their mission is to protect America from health, safety, and security threats, both foreign and in the U.S., what there doing is unacceptable. I have never done research on the CDC tell this covid-19 pandemic. Where 20 months in & still do not have a origin of where this came from. So now let's talk about how the CDC really runs in this country America.
They boldly announce on their website that the

"CDC increases the health security of our nation. As the nation's health protection agency, CDC saves lives and protects people from health threats. To accomplish our mission, CDC conducts critical science and provides health information that protects our nation against expensive and dangerous health threats, and responds when these arise,"

and yet there is more and more evidence to suggest that their so-called 'scientific evidence' has been skewed and deliberately tampered with to gain the desired results (1)
CDC mishaps with deadly germs
The Centers for Disease Control and Prevention, which has faced congressional hearings and secret government sanctions over its sloppy lab safety practices, is keeping secrets large swaths of information about dozens of recent incidents involving some of the world's most dangerous bacteria and viruses.



CDC scientists apparently lost a box of deadly and highly-regulated influenza specimens and experienced multiple potential exposures involving viruses and bacteria, according to heavily-redacted laboratory incidents. Several reports involve failures of safety equipment. In one, a scientist wearing full-body spacesuit-like gear to protect against lethal, often untreatable viruses like Ebola, had their purified air hose suddenly disconnect — "again" — in one of the world's most advanced biosafety level 4 labs.
under the Freedom of Information Act, the CDC blacked out many details including the types of viruses and bacteria involved in the mishaps and often the entire descriptions of what happened. In several cases, clues about the seriousness of incidents are revealed because CDC staff failed to consistently blackout the same words repeated throughout a string of emails.
they would not answer people that are looking for answers about specific incidents, which occurred at the agency's laboratory facilities in Atlanta and Fort Collins, Colo., from 2013 through early 2015.
"None of the incidents described in these documents resulted in reported illness among CDC staff or the public," the CDC said in a brief emailed statement. Where incidents involved "inventory discrepancies," the agency said generally the problems were addressed without posing a risk to anybody. The CDC said incident reports cover a time period before the Atlanta-based agency created a new lab-safety office in the wake of three high-profile incidents during 2014 with anthrax, Ebola, and a deadly strain of bird flu.
This is what going on in our backyard of our country "Biolabs in Your Backyard" investigation they have revealed hundreds of safety incidents at public and private research facilities nationwide and highlighted how many university, government, and private labs have fought to keep records secret about incidents and regulatory sanctions. When others were investigating also exposed that more than 100 labs working with potential bioterror pathogens have faced secret federal sanctions for safety violations, yet regulators allowed them to keep experimenting while failing inspections, sometimes for years.
The operations and safety records of more than 200 high-containment labs across the nation, facilities whose identities have eluded even the Government Accountability Office.
In an effort to determine the extent of the CDC's lab-safety problems, research under the Freedom of Information Act (FOIA) to seek copies of lab incident reports for the previous years.
But the 503 pages of records the CDC released in many cases look like Swiss cheese when an incident involves any pathogen that is on a federal list of potential bioterror pathogens, called "select agents." They include pathogens such as those that cause anthrax, Ebola, plague, or certain avian or reconstructed flu virus strains.
The CDC cites a 2002 bioterrorism law to justify its redactions. That law allows withholding from the public certain records filed with regulators or information containing specific "safeguard and security measures." I know we have to keep secrets from another country. We as the people of America deserve the real truth, not lies and cover-ups.
However, in many cases, the CDC blacked-out information from lab incident reports that the agency often promotes when touting its capabilities and accomplishments on its website or in scientific journals, such as the fact that the CDC operates biosafety level 4 labs, the highest safety level, or that it studies specific organisms like the Ebola virus.
The CDC said it stands by its redactions.
The effort to keep details secret comes despite a 2015 White House memo to federal agencies calling for greater transparency in releasing information about research and incidents involving select agent pathogens. White House experts noted that withholding information often "has negligible security value" and that transparency can help improve public trust.
The CDC completely withheld 36 pages of lab incident records. In several other reports, the CDC redacted every word about what happened. In an August 2014 email with a subject line of "Lab Incident," CDC blacked out the name and title of the writer. The author started the note: "When I came in this morning." Then the agency has blacked out about 10 lines of text, citing the bioterrorism law. The agency, however, did disclose the writer's final sentence: "Please let me know if you have any questions."
The CDC also redacted every word in a lab accident report from December 2013 that apparently involved a dangerous strain of influenza virus. Several CDC staff copied on the email are people who were involved in the agency's controversial work in 2005 using reverse genetics to reconstruct the 1918 flu pandemic virus, which had killed as many as 50 million people worldwide. The only types of flu designated as select agents, and potentially covered by the bioterrorism law are specimens of the 1918 influenza virus and certain deadly strains of avian influenza. The CDC declined about what pathogen was involved or whether anyone was treated for potential exposure.
Some records contain more clues than others about what went wrong on that day.











In addition to being a lab operator, the CDC co-runs the Federal Select Agent Program that inspects and regulates government, university, military, and private labs that work with these regulated viruses, bacteria, and toxins. The U.S. Department of Agriculture is CDC's partner in the regulatory program. Freedom of Information Act revealed that the CDC is among a small group of bio lab operators nationwide that have the worst regulatory histories in the country, receiving repeated sanctions under secretive federal regulations. The CDC had previously cited the 2002 bioterrorism law to keep secret the names of government, public and private labs — including its own — that have been suspended or that have faced enforcement actions for violating safety and security regulations in their work with potential bioterror pathogens.
In CDC's recent document release, when incidents involved pathogens were not on the select agent list, more details were sometimes available.
In April 2014, a mangled box filled with biological samples — at least one of them broken — arrived without any labels that it contained infectious materials by regular United Parcel Service delivery to the desk of a CDC worker, rather than to a laboratory, according to a 40-page email string about the incident.
The box, from the North Carolina State Laboratory of Public Health, had been shipped in a re-used box without appropriate packing materials and arrived with a "gaping hole" in one corner, according to the CDC emails. Inside the box were specimens of bacteria that cause potentially life-threatening Typhoid fever.
"I've learned that there are indeed some tubes of Salmonella Typhi in this box, not sure if any are broken (don't really want us to get our hands in the box we already know is contaminated and has broken glass in it to find out)," wrote Jean Whichard, team leader of the CDC's National Antimicrobial Resistance Surveillance Team, in an email to other CDC staff investigating the risks posed by the shipment.
In the end, the CDC determined that only one vial broke and it contained Salmonella Newport bacteria, which has been associated with food-borne illness outbreaks. At least two CDC workers who handled the package underwent occupational health evaluations. In a later email, Whichard wrote "luckily no tubes flew out of the breach in the box during shipment, and I just gingerly lifted each tube out with forceps to confirm that none of the Typhi tubes broke."
I am going to give five recent examples of CDC fraud or deception. Each one of my examples will demonstrate when the CDC has deliberately altered or withheld scientific evidence in a bid to misinform the public.

5 Examples
The CDC Is Corrupt And Dangerous
Example #1: CDC Whistleblower Announces That the MMR Vaccine Causes Autism
Last month, Dr. Andrew Wakefield revealed that, during telephone conversations between biochemist Brian Hooker and a CDC whistleblower, later named William Thompson, Thompson admitted that the CDC had deliberately withheld crucial evidence proving that the MMR (measles, mumps, and rubella) vaccine caused autism.
Dr. Thompson told Dr. Hooker that, in 2003, research carried out by the CDC in Atlanta, Georgia, revealed that when African-American boys under the age of 36 months were given the MMR vaccine, the rate of autism in this group rose by 340 percent.
In a desperate bid to cover up this tragedy, the CDC decided to fix the data and eliminated all African-American boys without a Georgia birth certificate. In doing so, the number of children suffering from autism caused by the vaccine reduced significantly, giving the CDC the results they desired.
In an article sourced from Focus Autism Foundation, referenced by Roger Landry, founder of The Liberty Beacon.
"According to Dr. Hooker, the CDC whistleblower informant— who wishes to remain anonymous (since named as William Thompson)— guided him to evidence that a statistically significant relationship between the age the MMR vaccine was first given and autism incidence in African-American boys was hidden by CDC researchers. After data were gathered on 2,583 children living in Atlanta, Georgia who were born between 1986 and 1993, CDC researchers excluded children that did not have a valid State of Georgia birth certificate — reducing the sample size being studied by 41%. Hooker explains that by introducing these arbitrary criteria into the analysis, the cohort size was sharply reduced, eliminating the statistical power of the findings and negating the strong MMR-autism link in African American boys. (2)

On August 27, 2014, William Thompson, PhD, issued this statement. He wrote:
"FOR IMMEDIATE RELEASE-AUGUST 27, 2014

STATEMENT OF WILLIAM W. THOMPSON, Ph.D., REGARDING THE 2004 ARTICLE EXAMINING THE POSSIBILITY OF A RELATIONSHIP BETWEEN MMR VACCINE AND AUTISM

My name is William Thompson. I am a Senior Scientist with the Centers for Disease Control and Prevention, where I have worked since 1998.

I regret that my co-authors and I omitted statistically significant information in our 2004 article published in the journal Pediatrics. The omitted data suggested that African American males who received the MMR vaccine before age 36 months were at increased risk for autism.

Decisions were made regarding which findings to report after the data were collected, and I believe that the final study protocol was not followed.

I want to be absolutely clear that I believe vaccines have saved and continue to save countless lives. I would never suggest that any parent avoid vaccinating children of any race. Vaccines prevent serious diseases, and the risks associated with their administration are vastly outweighed by their individual and societal benefits.

My concern has been the decision to omit relevant findings in a particular study for a particular sub­ group for a particular vaccine. There have always been recognized risks for vaccination and I believe it is the responsibility of the CDC to properly convey the risks associated with receipt of those vaccines."
He continued:
"I have had many discussions with Dr. Brian Hooker over the last 10 months regarding studies the CDC has carried out regarding vaccines and neurodevelopmental outcomes including autism spectrum disorders. I share his belief that CDC decision-making and analyses should be transparent. I was not, however, aware that he was recording any of our conversations, nor was I given any choice regarding whether my name would be made public or my voice would be put on the Internet. (3)

In other words, if Dr. Hooker had not had the tenacity and foresight to record those telephone calls, lifting the lid on the CDC's deception, it is unlikely that this information would have ever been made public. But making it public did not change any thing they have done at the CDC.

Example #2: Fact – Thimerosal in Vaccinations Can Cause Children to Develop Tics
It appears that Dr. Thompson's guilty conscience has caught up with him because, during his many telephone conversations with Dr. Hooker, he dropped yet another bombshell. The whistleblower revealed that not only had the MMR been responsible for an increase in the cases of autism seen in African-American boys, but that vaccinating pregnant women with vaccinations containing the preservative thimerosal is known to cause children to suffer from tics (sudden, repetitive movements or sounds that can be difficult to control) after they are born.
In an extremely revealing recording of the conversation between whistleblower Dr. William Thompson and Dr. Brian Hooker, we can clearly hear Thompson state:
"Thimerosal from vaccines causes tics. You start a campaign and make it your mantra. Do you think a pregnant mother would want to take a vaccine that they knew caused tics? Absolutely not, I would never give my wife a vaccine that I thought caused tics. I can say tics are four times more prevalent in kids with autism. There is a biological plausibility right now to say that Thimerosal causes autism-like features! (4)


These are strong words from the whistleblower because, during that conversation, he actually verified that giving pregnant women a vaccination containing thimerosal could heighten the risk of their unborn child developing autism as a result.
These are strong words from the whistleblower because, during that conversation, he actually verified that giving pregnant women a vaccination containing thimerosal could heighten the risk of their unborn child developing autism as a result.

Note: although thimerosal, a form of mercury, has been removed from many of the vaccinations in use today, the preservative still remains in flu vaccines given to pregnant women.
Example # 3: CDC Found to be Responsible for the Death of Thousands of Unborn Children
Carrying on with the theme of vaccinations being given to pregnant women, in 2012, Eileen Danneman from the National Coalition of Organized Women (NCOW) accused the CDC of "willful misconduct," stating that she believed the CDC was responsible for causing the deaths of thousands of unborn babies.
She stated that the CDC had deliberately misled the nation's obstetricians and gynecologists and colluded with the American Journal of Obstetrics and Gynecology (AJOG) to mislead the public by advertising the flu vaccine as a safe vaccine for pregnant women when members of the CDC knew fully well that the vaccine was causing a massive spike in fetal deaths.
Documentation received from Ms. Dannemann revealed that that between 2009 and 2010, mercury-laden combined flu vaccinations increased Vaccine Adverse Events Reporting Systems (VAERS) fetal death reports by 4,250 percent in pregnant women. Dannemann, NCOW's director, made abundantly clear that despite these figures being known to the CDC, the multiple-strain, inactivated flu vaccine containing mercury (thimerosal) had been recommended to pregnant women as a safe vaccination.
In a letter to Dr. Mercola, Dannemann wrote:
"The Advisory Committee on Childhood Vaccines (ACCV) and CDC were confronted with the VAERS data from NCOW on September 3, 2010, in Washington, D.C., and then again by conference call on September 10, and then again in Atlanta, Georgia, on October 28, 2010. On both September 3 and September 10, Dr. Marie McCormick clearly denied that there were any adverse events for pregnant women from the 2009 flu vaccine."

However, despite being presented with the facts and figures regarding the dangers of the vaccination by the NCOW, evidence revealed that the CDC deliberately concealed this fact.
At a conference a few weeks after the CDC had received the information from the NCOW, the CDC's Dr. Shimabakuru gave a presentation on significant adverse reactions to the H1N1 vaccine, such as cases of Guillan-Barre syndrome, which appeared to have risen three percent, claiming it as an insignificant signal.
He made no mention of the adverse events related to pregnant women.
As luck would have it, however, his attempts to pull the wool over the eyes of the audience were foiled when he was challenged by a member of the audience asking if the vaccine caused adverse events in pregnancy. Feeling cornered, he reluctantly looked in his bag and rather sheepishly presented a slide that corroborated the NCOW data, confirming that the CDC knew of the spike in fetal deaths in the fall of 2010. (5)
So, why did Dr. Shimabkauru have a slide containing compromising evidence in his bag? Why did he decide to hide the slide? Surely, if he had prepared a slide outlining this crucial data, it would have made sense to include the slide in his presentation. After all, a 4,250 percent increase in fetal deaths is far more significant than a three percent increase in Guillan-Barre syndrome, don't you agree?
See reference (6) for a full story and documents to support this.
Example #4: The CDC Admitted That Polio Vaccinations Cause Polio but Promote Them Anyway
In 2012, the CDC wrote a press release titled Update on Vaccine-Derived Polioviruses — Worldwide. They wrote:
"In 1988, the World Health Assembly resolved to eradicate poliomyelitis worldwide. One of the main tools used in polio eradication efforts has been the live, attenuated oral poliovirus vaccine (OPV). This inexpensive vaccine is administered easily by mouth, makes recent recipients resistant to infection by wild polioviruses (WPVs), and provides long-term protection against paralytic disease through durable humoral immunity. Nonetheless, rare cases of vaccine-associated paralytic poliomyelitis can occur both among immunologically normal OPV recipients and their contacts and among persons who are immunodeficient. In addition, vaccine-derived polioviruses (VDPVs) can emerge to cause polio outbreaks in areas with low OPV coverage and can replicate for years in persons who are immunodeficient." (emphasis added)
They continued:



"VDPVs can cause paralytic polio in humans and have the potential for sustained circulation. VDPVs resemble WPVs biologically and differ from most vaccine-related poliovirus (VRPV) isolates by having genetic properties consistent with prolonged replication or transmission. VDPVs were first identified by sequence analyses of poliovirus isolates." (emphasis added)
The CDC recommended that the best way to deal with this problem was "mass vaccination" and stated:
"To prevent VDPV emergence and spread, all countries should maintain high vaccination coverage against all three poliovirus serotypes." [7]
This proves that yet again the CDC actively promotes vaccinations despite knowing their dangers.
Finally – Example # 5: CDC Caught Changing the Risk Criteria for Ebola Transmission
It appears that the CDC has been secretly changing their data on the risks of Ebola entering the US on their website. Could this be in preparation for an onslaught of new vaccinations that are heading our way?
On August 29, 2014, the CDC announced:
"On August 28, 2014, NIH announced that initial human testing of an investigational vaccine to prevent Ebola virus disease will begin next week by the National Institute of Allergy and Infectious Diseases (NIAID), part of the National Institutes of Health.




The early-stage trial will begin initial human testing of a vaccine co-developed by NIAID and GlaxoSmithKline (GSK) and will evaluate the experimental vaccine's safety and ability to generate an immune system response in healthy adults. Testing will take place at the NIH Clinical Center in Bethesda, Maryland.




The study is the first of several Phase 1 clinical trials that will examine the investigational NIAID/GSK Ebola vaccine and an experimental Ebola vaccine developed by the Public Health Agency of Canada and licensed to NewLink Genetics Corp. The others are to launch in the fall. These trials are conducted in healthy adults who are not infected with the Ebola virus to determine if the vaccine is safe and induces an adequate immune response." [8]
Given this fact, it is hardly surprising that the CDC has been quietly changing certain ebola facts on their website, is it?
John Galt from the website Shenandoah has clearly demonstrated that the CDC has been quietly revising the information regarding transmission risks on their website, while steadfastly maintaining that there is little chance of airborne transmission. He stated:
"On Thursday, August 7, the CDC quietly revised the transmission risks while maintaining there was little chance of airborne transmission of Ebola via their minions and bureaucrats speaking out in the mainstream media. The shocking part of the revision is within the footnotes which few civilians bother to read and put their trust in government officials to protect their families and their livelihoods."
Mr. Galt continued:
"From the CDC website, I took these screenshots just in case they decided to "delete" or revise the changes made above so I can keep a permanent record of what is happening with this latest contagious disease outbreak."
It is a good job he did, because, if he is correct, then the screenshots that he has given on his website clearly show that on August 7, 2014, the CDC stated:
"Low-risk exposures
A low-risk exposure includes any of the following:
A household member or other casual contact

with an EVD patient

Providing patient care or casual contact1 without high-risk exposure with EVD patients in health care facilities in EVD outbreak affected countries" (emphasis added)
The CDC carried on to state:
"Casual contact is defined as a) being within approximately 3 feet (1 meter) or within the room or care area for a prolonged period of time (e.g., healthcare personnel, household members) while not wearing recommended personal protective equipment (i.e., droplet and contact precautions–see Infection Prevention and Control Recommendations); or b) having direct brief contact (e.g., shaking hands) with an EVD case while not wearing recommended personal protective equipment (i.e., droplet and contact precautions–see Infection Prevention and Control Recommendations). At this time, brief interactions, such as walking by a person or moving through a hospital, do not constitute casual contact."
John Galt continued his article by adding the following witty comment:



"Excuse me? Low-risk exposure? Before this update on August 7th the running mainstream media theme that there was little if any risk of airborne exposure and suddenly they quietly revise the page among numerous internet stories about the aerial transmission of the disease in West Africa. Perhaps if one is standing in one of these famous TSA check-in lines, they might start to think about the "low risk" propaganda the government is having everyone believe at this time with the sudden revision." (10)
He could be right, but could this sudden change have been made with a new vaccine program in mind?
Conclusion

It is clear that the CDC cannot be trusted when it comes to giving advice about vaccinations. Over the years, evidence has shown that the CDC continually lies, withholds evidence, and fixes data to obtain the results that they want to achieve.

Due to their continual dishonesty, many children have suffered lifelong disabilities as a result. Although for many of their parents, the latest revelations have offered a glimmer of hope in a very dark world, it has also caused many parents to just break down and weep, like one mother known to me.

This is a tragic waste of the future potential of thousands of children worldwide. How much longer are parents going to continue to trust this corrupt and dangerous organization when it comes to the health of their children?
original article|
credit to: Alison Young USA TODAY Published 11:18 a.m ET Jan 4 2017 | Updated 7:11 p.m ET Jan 4 2017
CDC keeps secret its mishaps with deadly germs
© Copyright TheRealTruthExposed